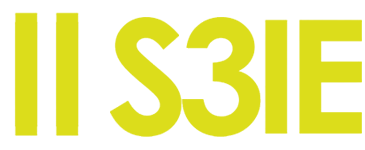 Site do evento
Comissão organizadora
Marcos Antonio Coelho Berton
Paulo Roberto Dantas Marangoni
Leandro da Conceição
Nério Vicente Junior
André Geromel Prete
Elizabeth Djurado
Welchy Leite Cavalcanti
Nerilso Bocchi
Daniel Marinha
Juliano de Andrade
Marcio Eduardo Vidotti Miyata
Rosa Maria Rabelo Junqueira
Sandra Regina Moraes
João Batista Floriano
Luiz Henrique Dall'Antonia
Você participou do Comitê Organizador desse evento?
Clique aqui.
Dezembro 2016 vol. 4 num. 1
2nd International Seminar on Industrial Innovation in Electrochemistry
Foreword
Corrosion and Corrosion Protection
Passivation and Surface Treatment
Sensors
Energy – Fuel Cell and Electrolytes Materials
Smart Coatings
General Electrochemistry
On 30 and 31 August 2016 the National Service of Industrial Apprenticeship – SENAI promoted in Curitiba-PR the Second International Seminar on Industrial Innovation in Electrochemistry and attended more than 190 participants from Universities, Industries and government agencies. The motivation of this seminar was to continue disseminate and consolidate the culture of innovation in Brazilian industry and at the same time raise awareness for industries that innovation to be a constant practice in its different segments, and the electrochemistry to be an inductor in this process, due to its transversality in several areas.

During the second seminar, invited lectures of companies showing the cases of projects undertaken with universities and researchers from national and international universities that conduct applied research in electrochemistry were presented. The invited speakers were from different countries like Department of Applied Electrochemistry and Materials of the Fraunhofer Institute from Germany, Center for Electrochemistry and Environmental Technologies (CNETE) from Canadian, Saint-Gobain CREE from France, University of Aveiro from Portugal, University of Sevilla from Spanish. From Brazil the invited speakers were from University (UFMG, IPEN, UFSCar UEL, UTFPR, LACTEC and Unicentro) and different companies like, Volvo, Bosch, ArcelorMittal, Extranger Baterias, Eletran Baterias, GM do Brasil, Copel, Neoortho and others companies.

Thus, the second seminar aimed to promote interaction and dissemination of industry / research and the benefits generated by their processes and products from the point of view related to the theme Electrochemistry and its derivations in the area of materials and process innovation. The dynamics of the event was coordinated to ensure a stimulating discussion, inspiring and innovative environment while strengthening the relationship of industry and applied research groups so that they can act coordinately in the processes of innovation and technology, contributing to the growth of national industry.

The editors would like to thank all staff, participants and sponsors Confederação Nacional das Indústrias – CNI, SENAI Departamento Nacional – DN, Federação das Indústrias do Paraná – FIEP, SENAI Departamento Regional do Paraná – DR.

Editors
Marcos Antonio Coelho Berton
Leandro da Conceição
Paulo Roberto Dantas Marangoni
National committee (Brazil)

Marcos Antonio Coelho Berton — SENAI-PR
Leandro da Conceição — SENAI-PR
Paulo Roberto Dantas Marangoni — SENAI-PR
Miguel Igino Valentini — SENAI-PR
Nério Vicente Junior — SENAI-PR
Agne Roani de Carvalho — SENAI-PR
Graciela Ines Bolzon de Muniz — UFPR
Claudia Eliana Marino Zarbin — UFPR
Juliano de Andrade — Institutos Lactec
Marcio Eduardo Vidotti Miyata — UFPR
Paulo Rogério Pinto Rodrigues — Unicentro
Rosa Maria Rabelo Junqueira — UFMG
Paulo Cezar Túlio — UTFPR
Luiz Henrique Dall'Antonia — UEL
Ricardo Canute Kamikawachi — UTFPR
Eliana N.S. Muccillo — IPEN
Walmor Godoi — UTFPR
Roberta Domingues — UTFPR
Camilla de Castro Ekman — SENAI/UTFPR
Camila Rizzardi Peverari — SENAI
Paola Thalissa Bartoski Polla — SENAI
Regiane Maria Arendarchuk — SENAI

International advisory committee

Michael Noeske — Fraunhofer IFAM, Germany
Daniel Marinha — Saint-Gobain CREE, France
Mario Guerreiro Silva Ferreira — Aveiro University, Portugal