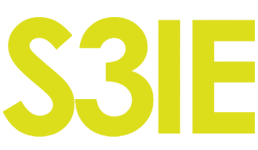 Site do evento
Comissão organizadora
Caroline Cardozo Aguiar
Elaine Cristina de Andrade
Filipe Miguel Cassapo
Juliana Paganni Lopes
Gabriela Jacomel Nogueira
Maisa Luana Silvestrin
Marcos Antonio Coelho Berton
Mirian Soares Vieira
Paulo Roberto Dantas Marangoni
Rafael Rodrigues Mandrik
Rosa Maria Rabelo Junqueira
Mila Galeitzke
Markus Will
Peter Rabenecker
Nancy Déziel
Juliano de Andrade
Cláudia Eliana Bruno Marino
Haroldo de Araújo Ponte
Marcio Eduardo Vidotti Miyata
Noel Massinhan Levy
Paulo Rogério Pinto Rodrigues
Sandra Regina Moraes
Paulo Cezar Túlio
João Batista Floriano
Você participou do Comitê Organizador desse evento?
Clique aqui.
Junho 2014 vol. 2 num. 3
1st International Seminar on Industrial Innovation in Electrochemistry
On 16 and 17 of September 2013 the National Service of Industrial Apprenticeship (SENAI) promoted in Curitiba-PR the First International Seminar on Industrial Innovation in Electrochemistry, which attended more than 150 participants from Universities, Industries and government agencies. The motivation of this seminar was to disseminate and consolidate the culture of applied research and development, as well as innovation, in the Brazilian industry and at the same time raise awareness for industries that innovation is a strategic agenda for sustainability and competitiveness. Electrochemistry is therefore an inductor of this process, due to its broad possibilities of application in several areas.
During the seminar invited lectures of companies have shown several cases of projects undertaken with universities and researchers from national and international universities, in terms of applied research in electrochemistry. The invited speakers were from different countries, universities and research centers, such as the Department of Applied Electrochemistry of the Fraunhofer Institute from Germany, the Center for Electrochemistry and Environmental Technologies (CNETE) from Canada, the University of Manchester from United Kingdom, the Institute Acreo from Sweden and the Massachusetts Institute of Technology from the United States of America. As far as Brazil is concerned, the invited speakers came from Universities (such as UFAL and UFSCar) and different companies such as Volvo, Braskem, AkerSolutions, Itaipu, Rodhia, Weg Tintas, Tecno Plating, Copel, Neoortho, Klabin and Paranaense Metrics Network.
Caroline Cardozo AguiarSenai- Paraná

Elaine Cristina de Andrade - Senai Paraná

Filipe Miguel Cassapo - Senai Paraná

Juliana Paganni Lopes - Senai Paraná

Gabriela Jacomel Nogueira - Senai Paraná

Maisa Luana Silvestrin - Senai Paraná

Marcos Antonio Coelho Berton - Senai Paraná

Mirian Soares Vieira - Senai Paraná

Paulo Roberto Dantas Marangoni - Senai Paraná

Rafael Rodrigues Mandrik - Senai Paraná

Rosa Maria Rabelo Junqueira - Senai Minas Gerais

Mila Galeitzke - Fraunhofer IPK

Markus Will - Fraunhofer IPK

Peter Rabenecker - Fraunhofer ICT

Nancy Déziel - CNETE, Quebec – Canada

Juliano de Andrade - Lactec

Cláudia Eliana Bruno Marino - UFPR - Eng. Mecânica

Haroldo de Araújo PonteUFPR - Eng. Química

Marcio Eduardo Vidotti Miyata - UFPR – Química

Noel Massinhan Levy - Copel

Paulo Rogério Pinto Rodrigues - Unicentro - PR

Sandra Regina Moraes - FAFIUV

Paulo Cezar Túlio - UTFPR

João Batista Floriano - UTFPR